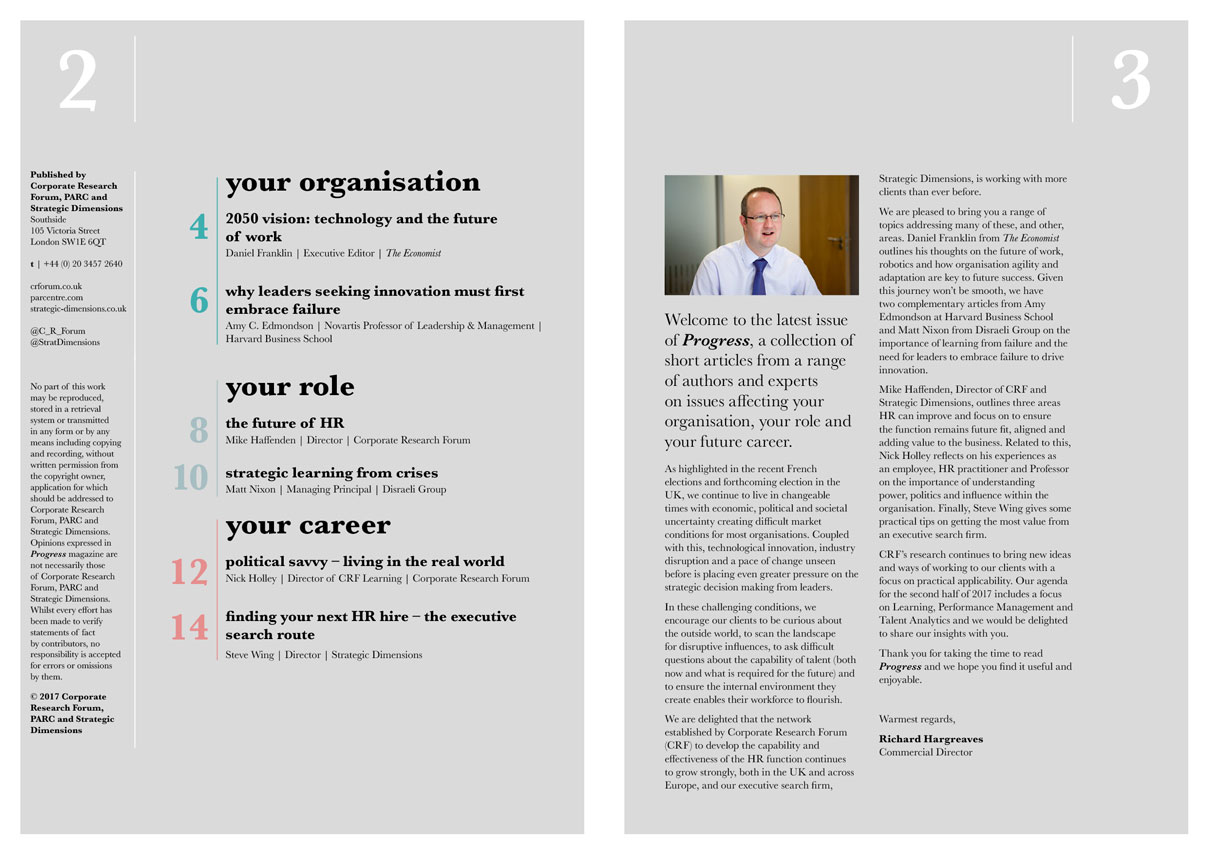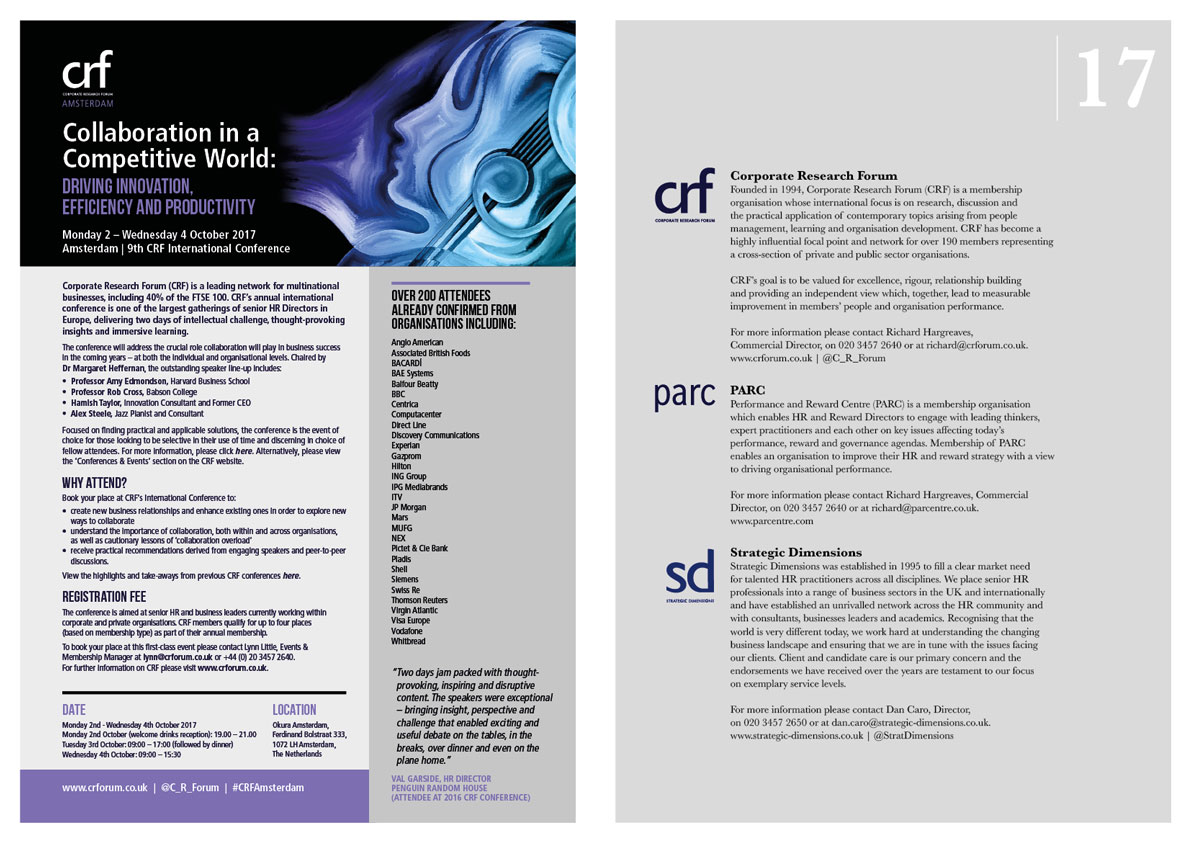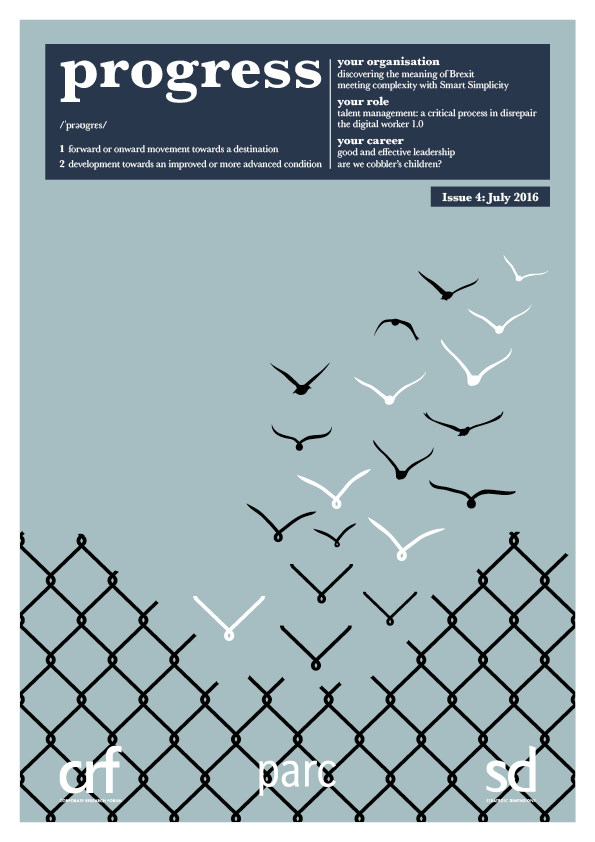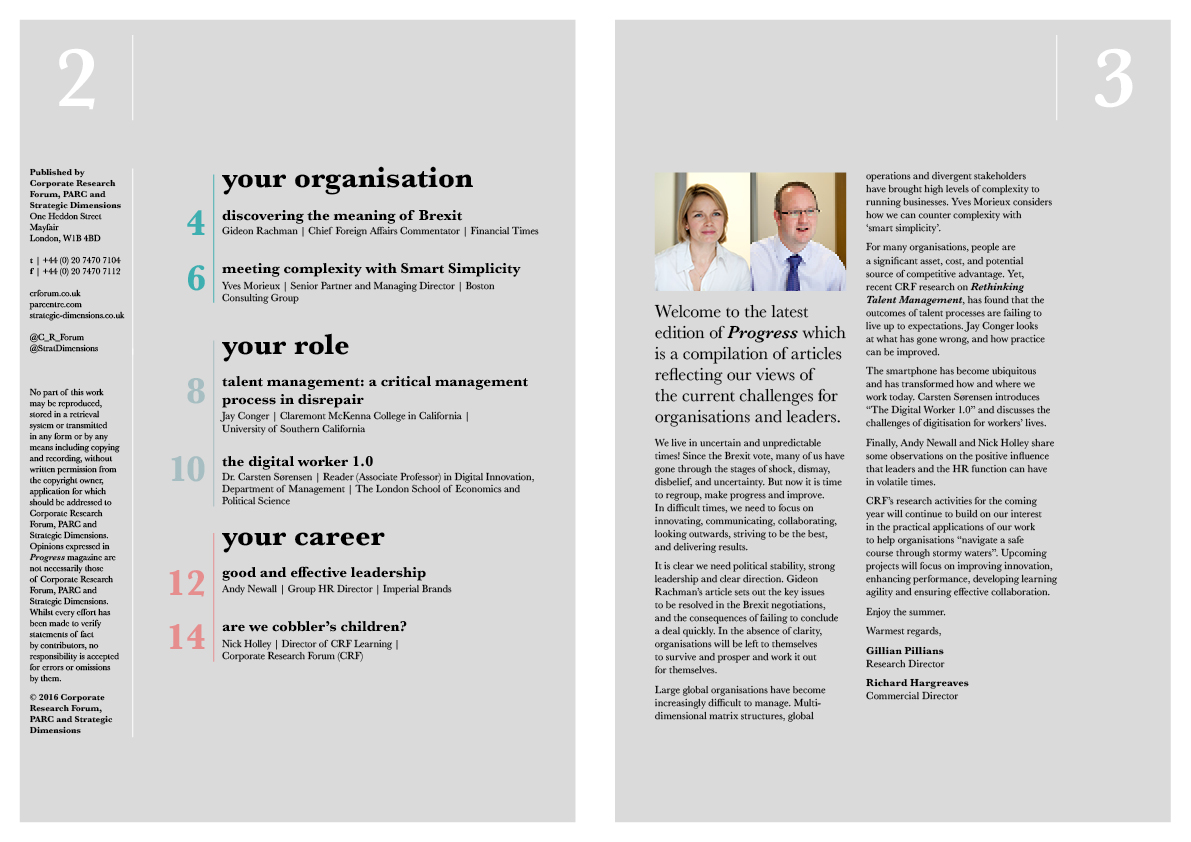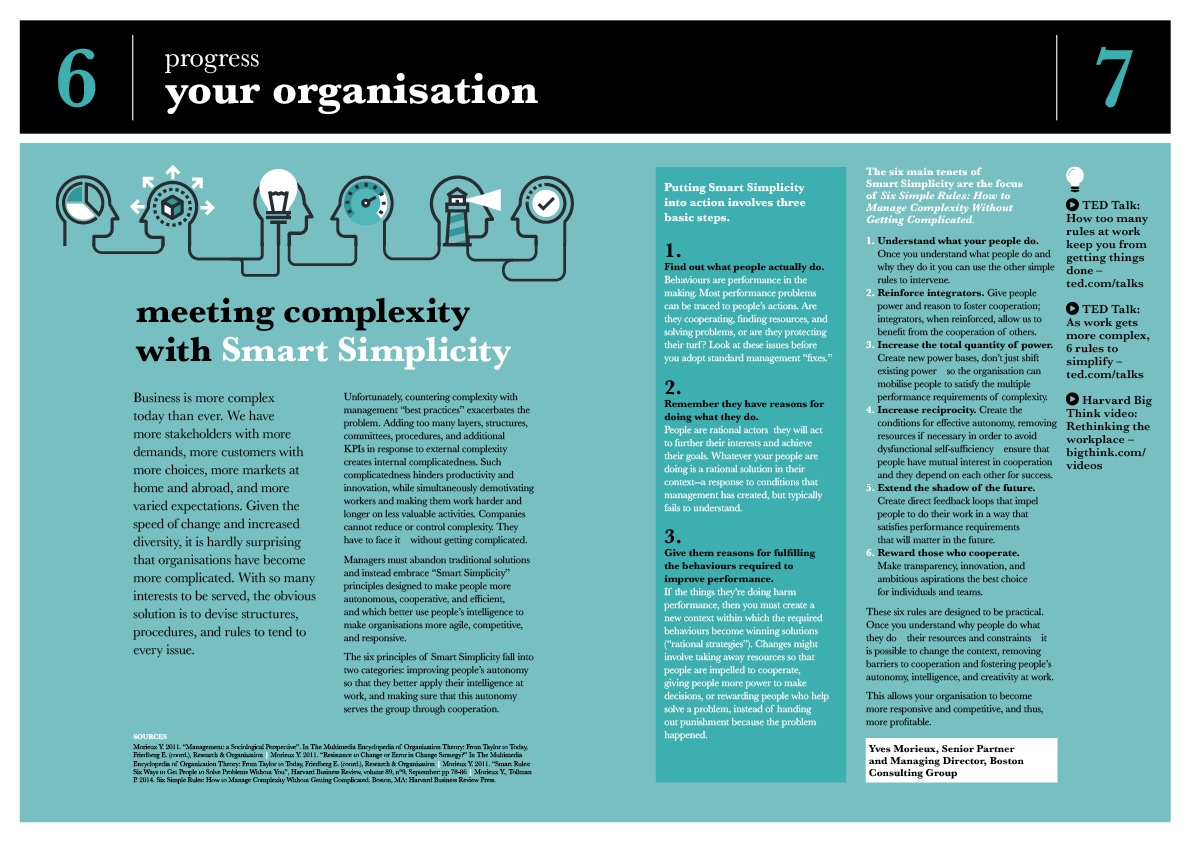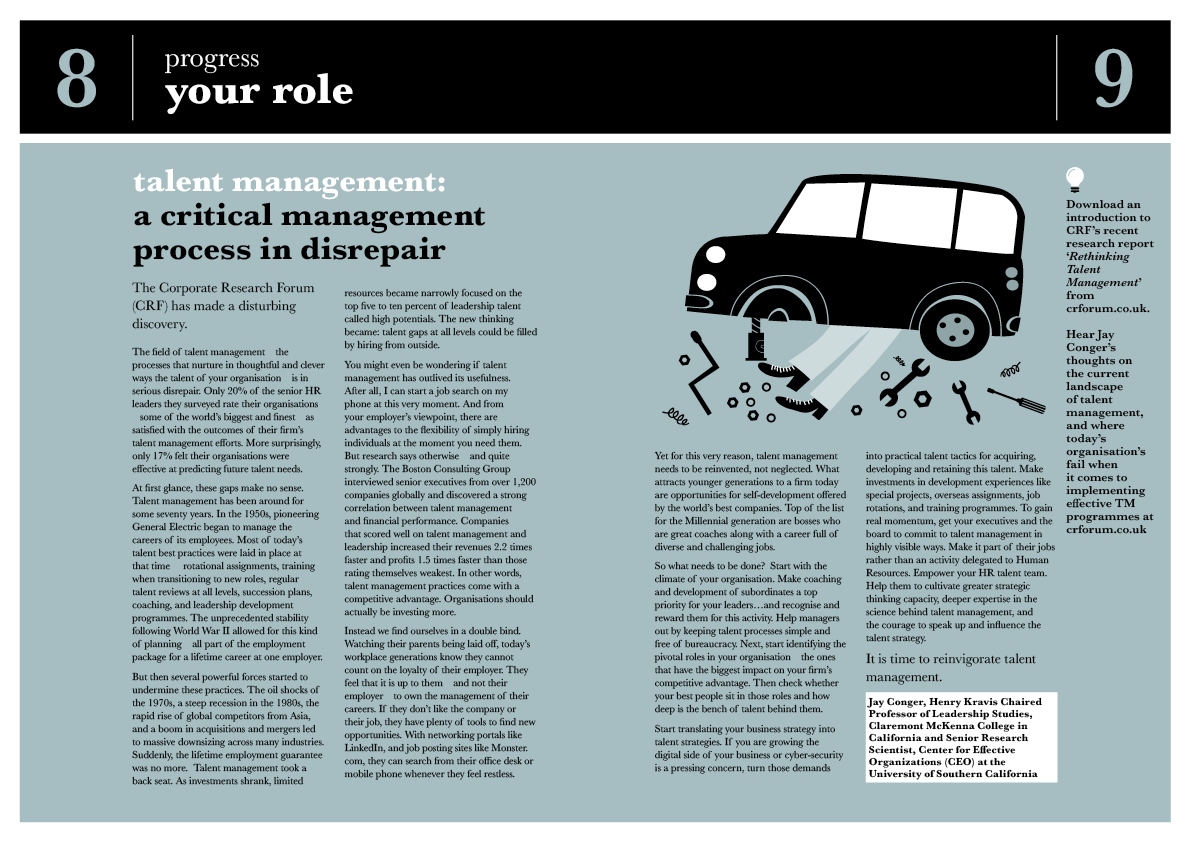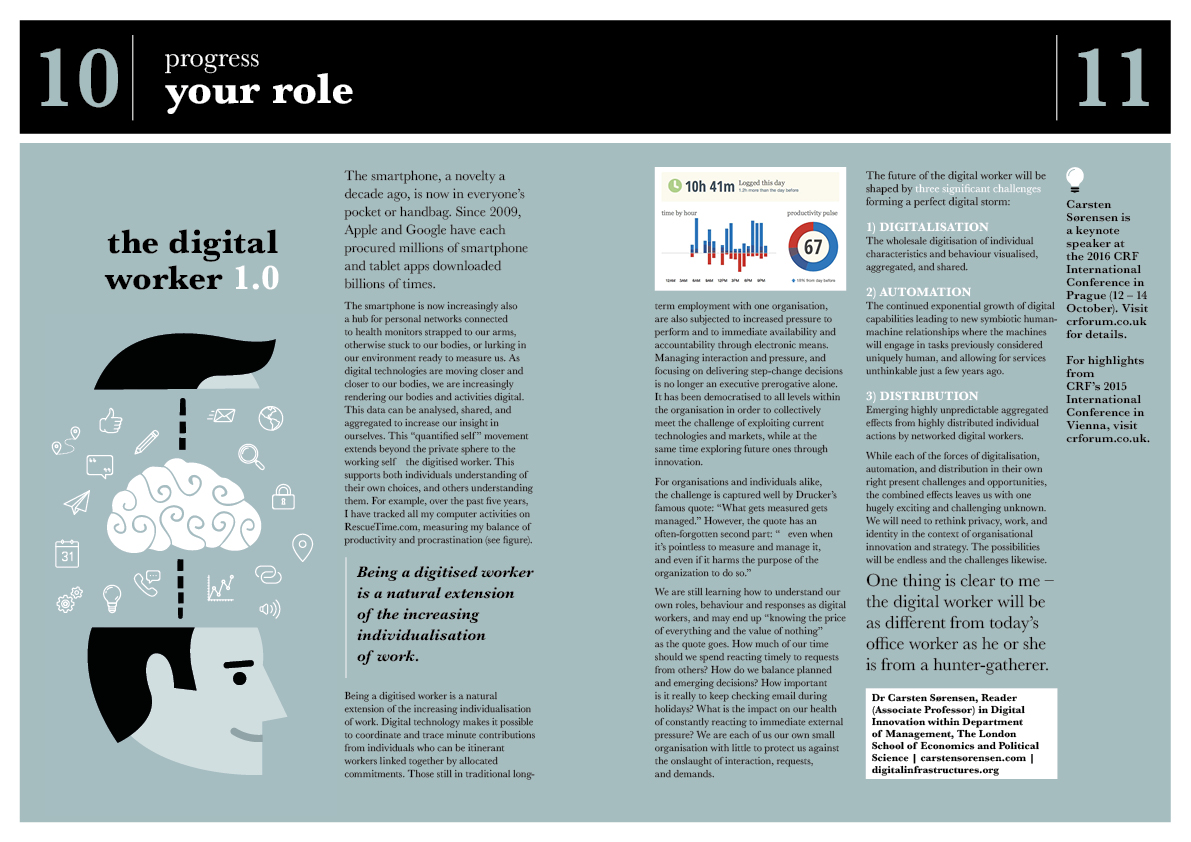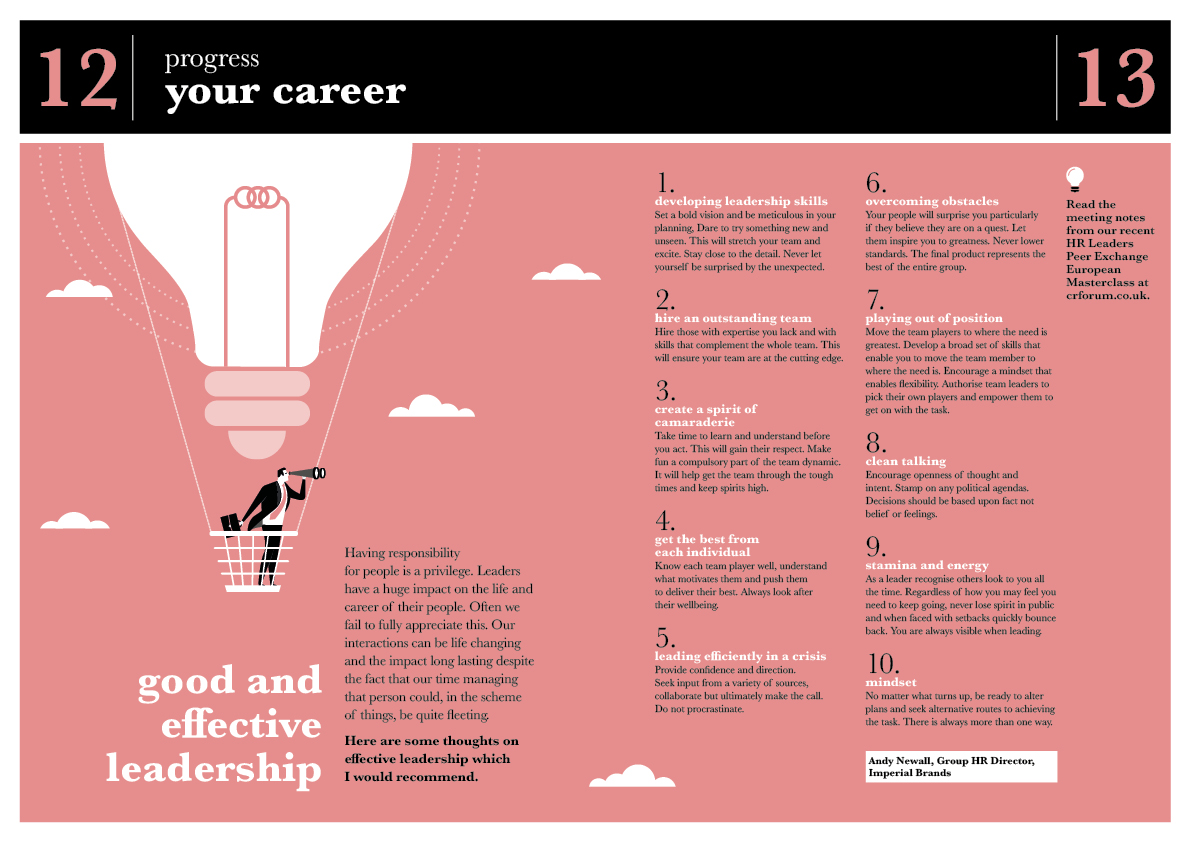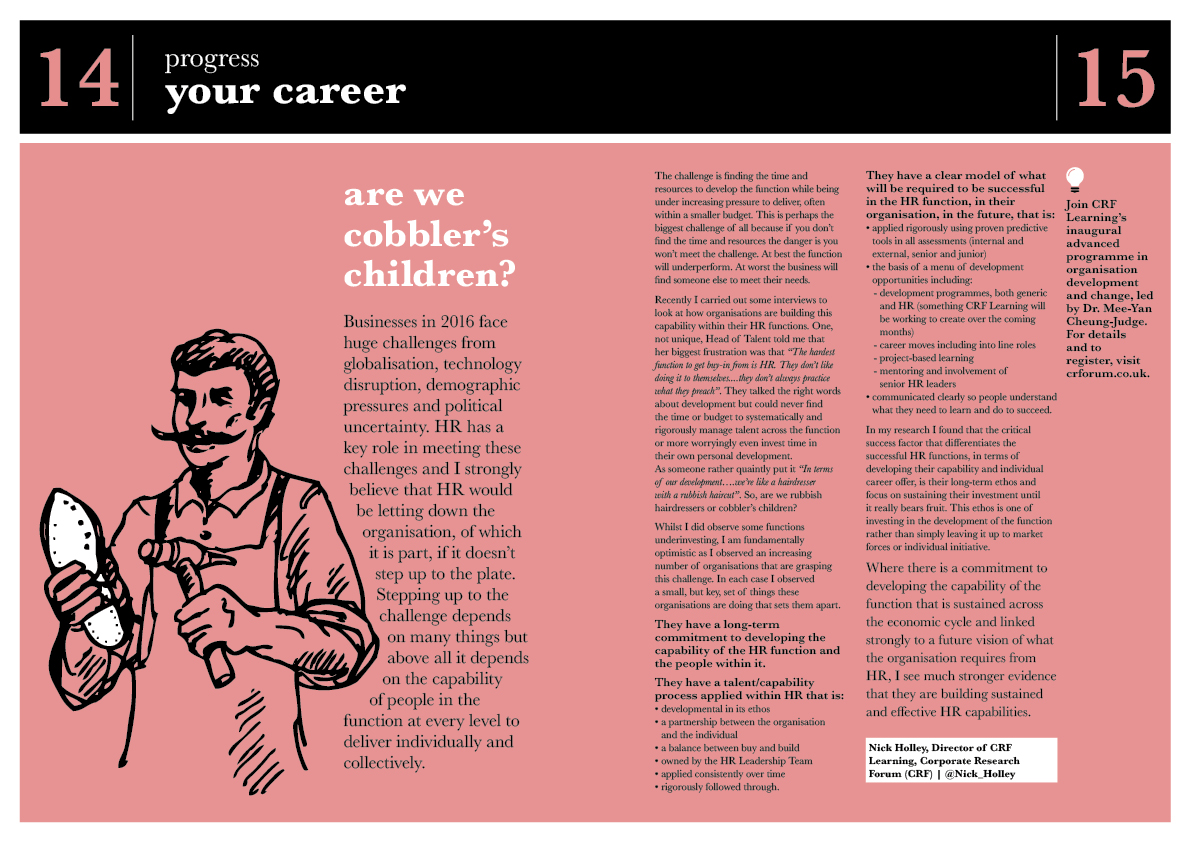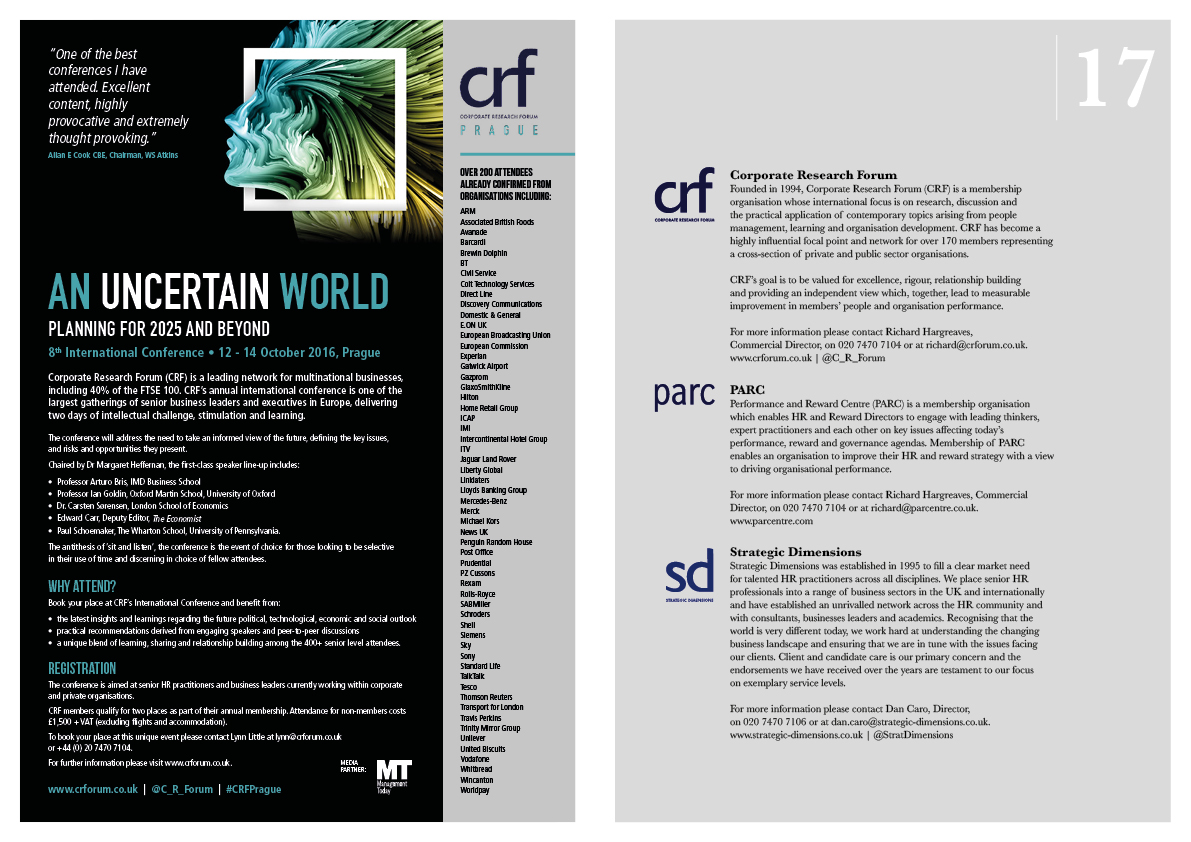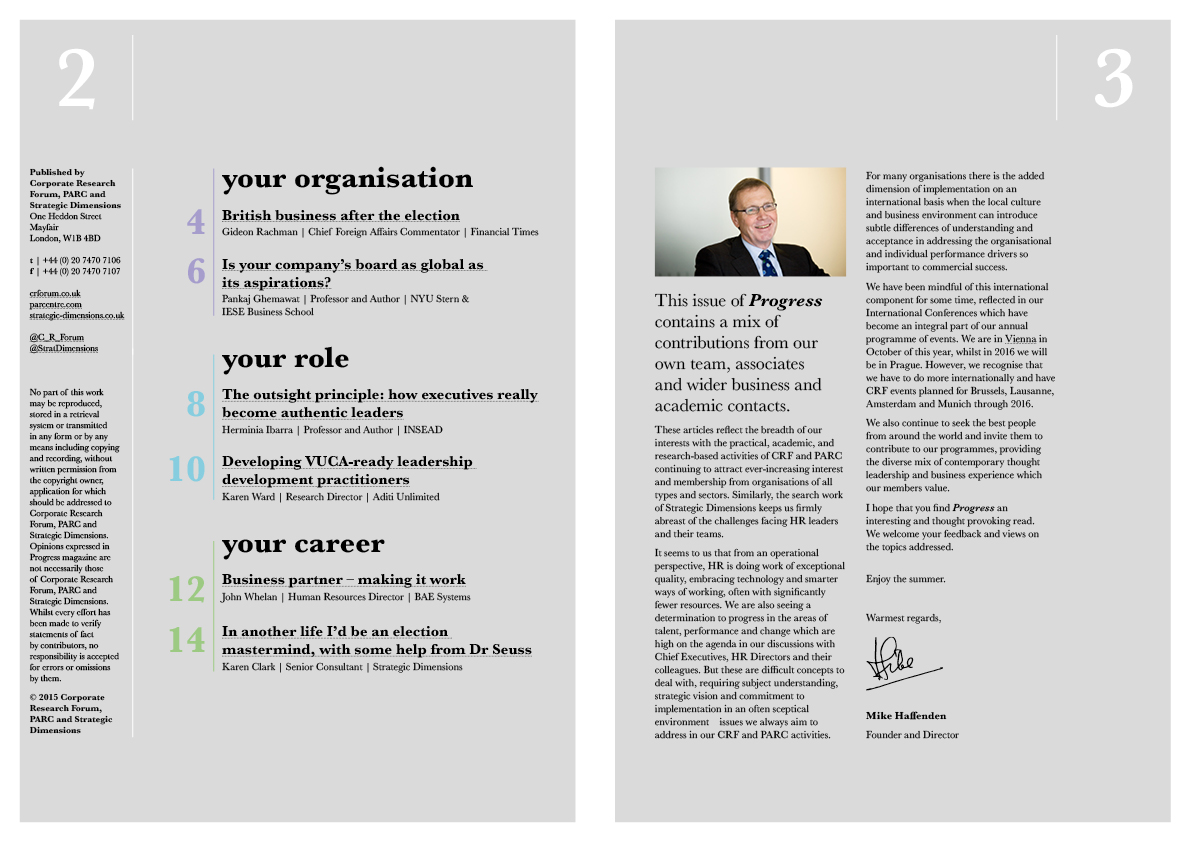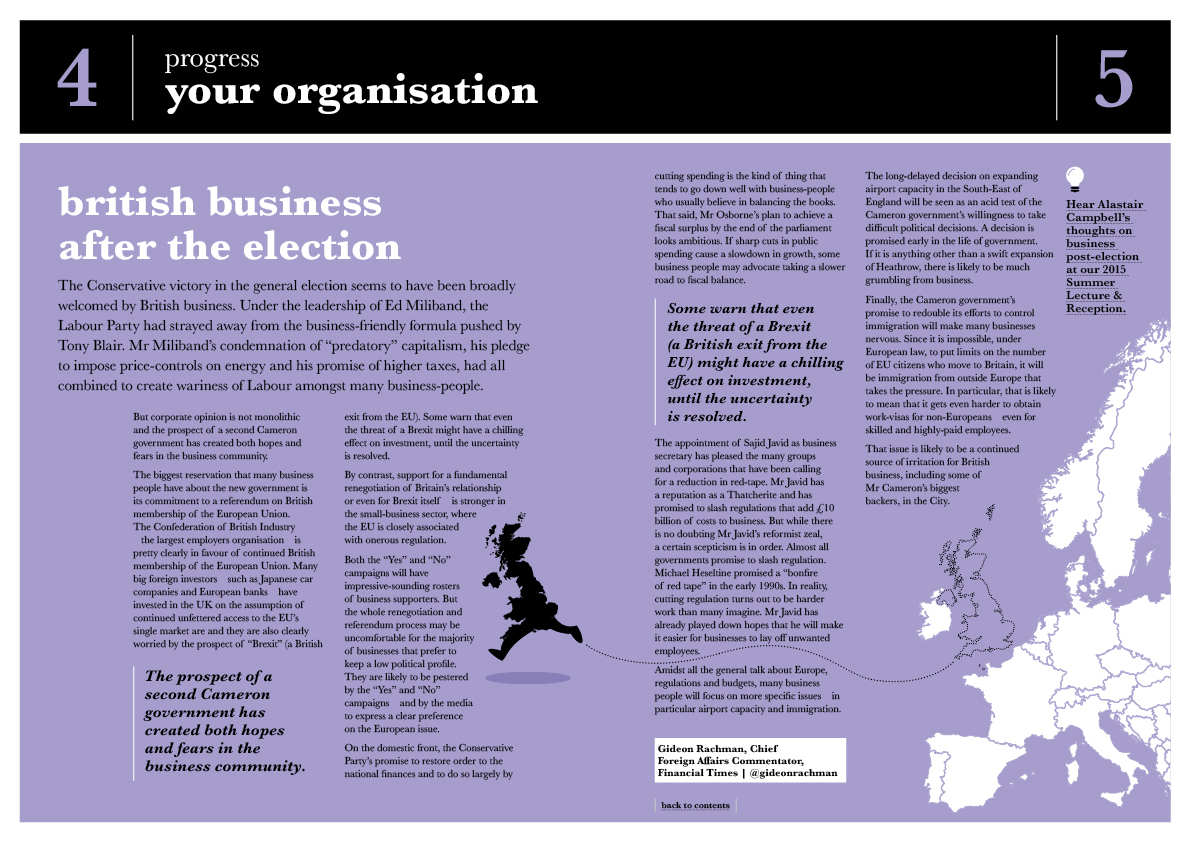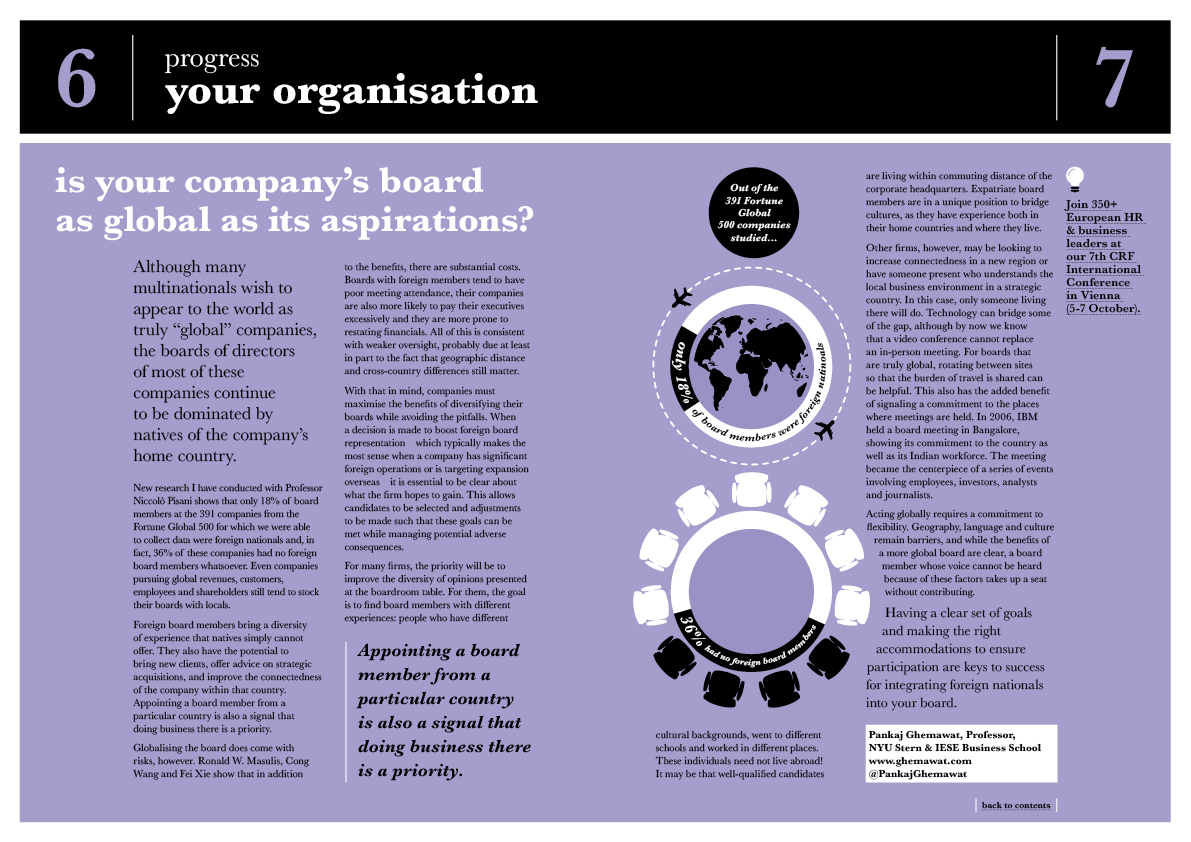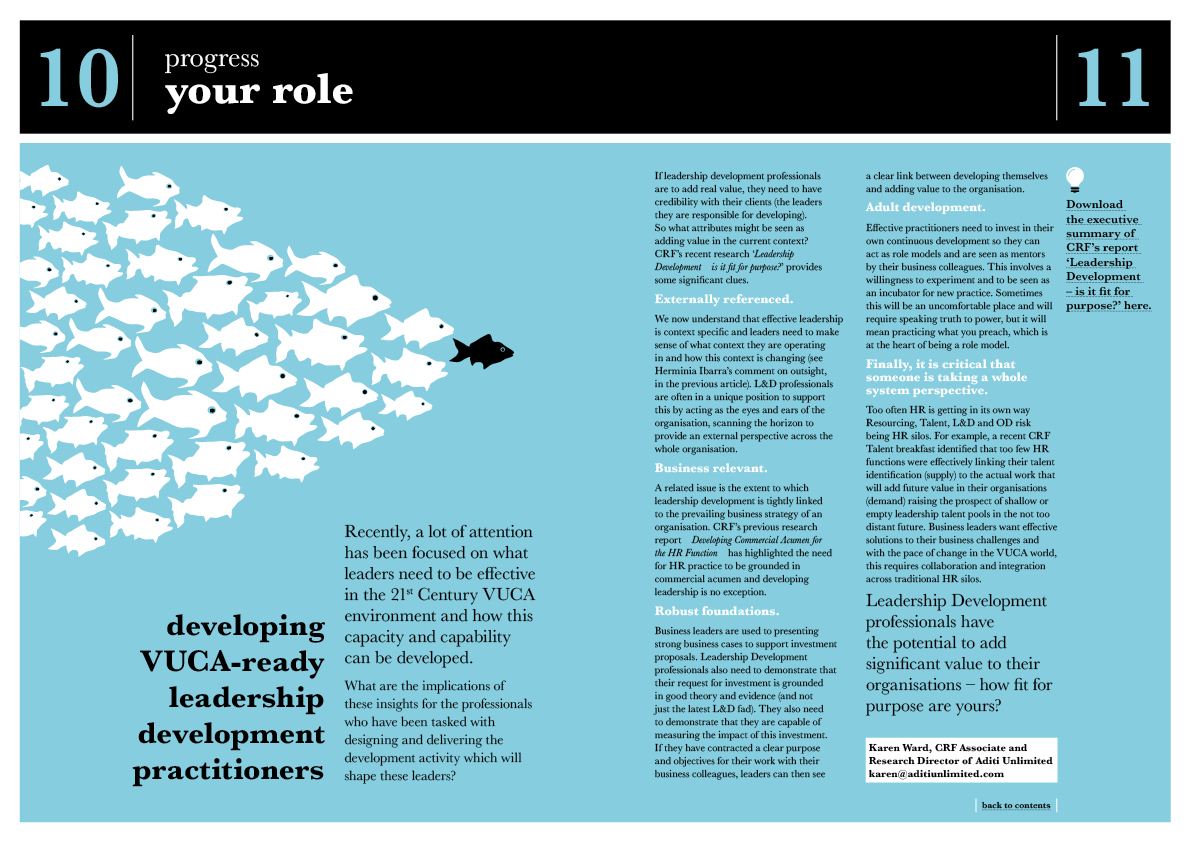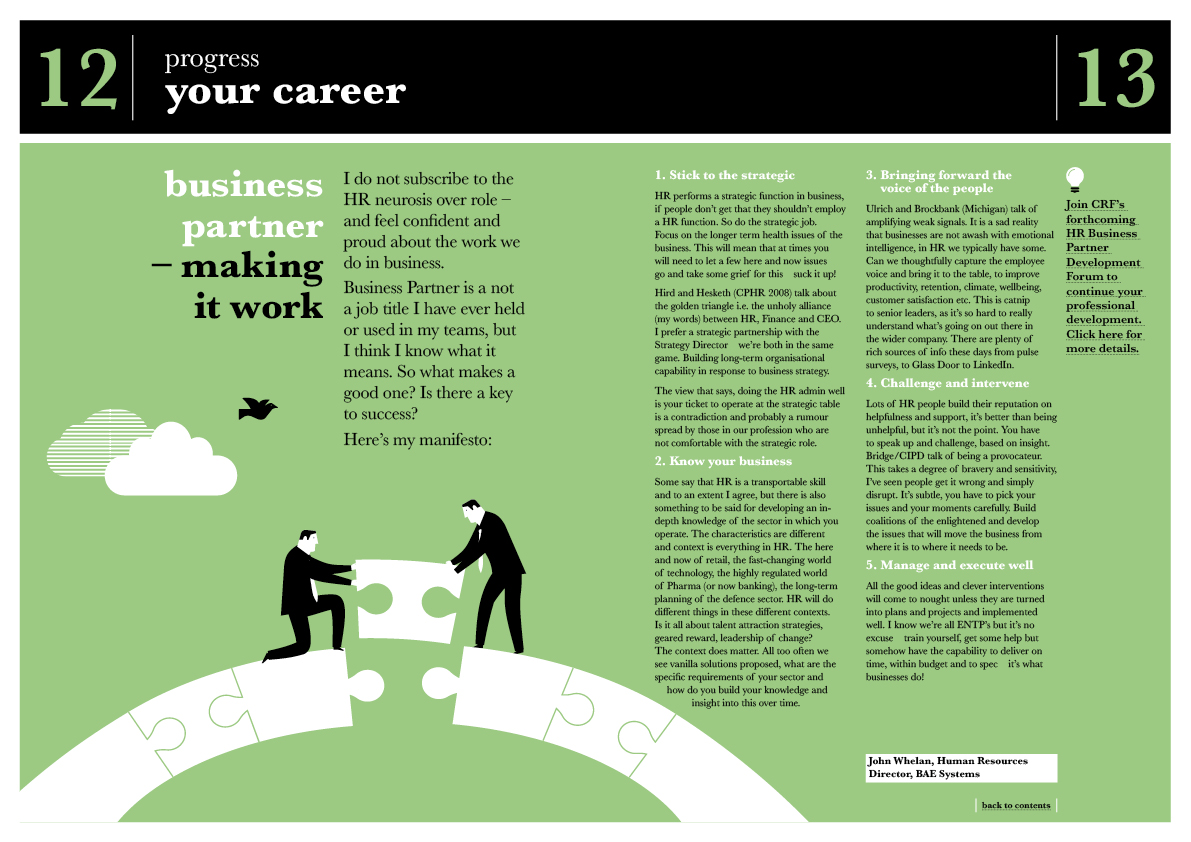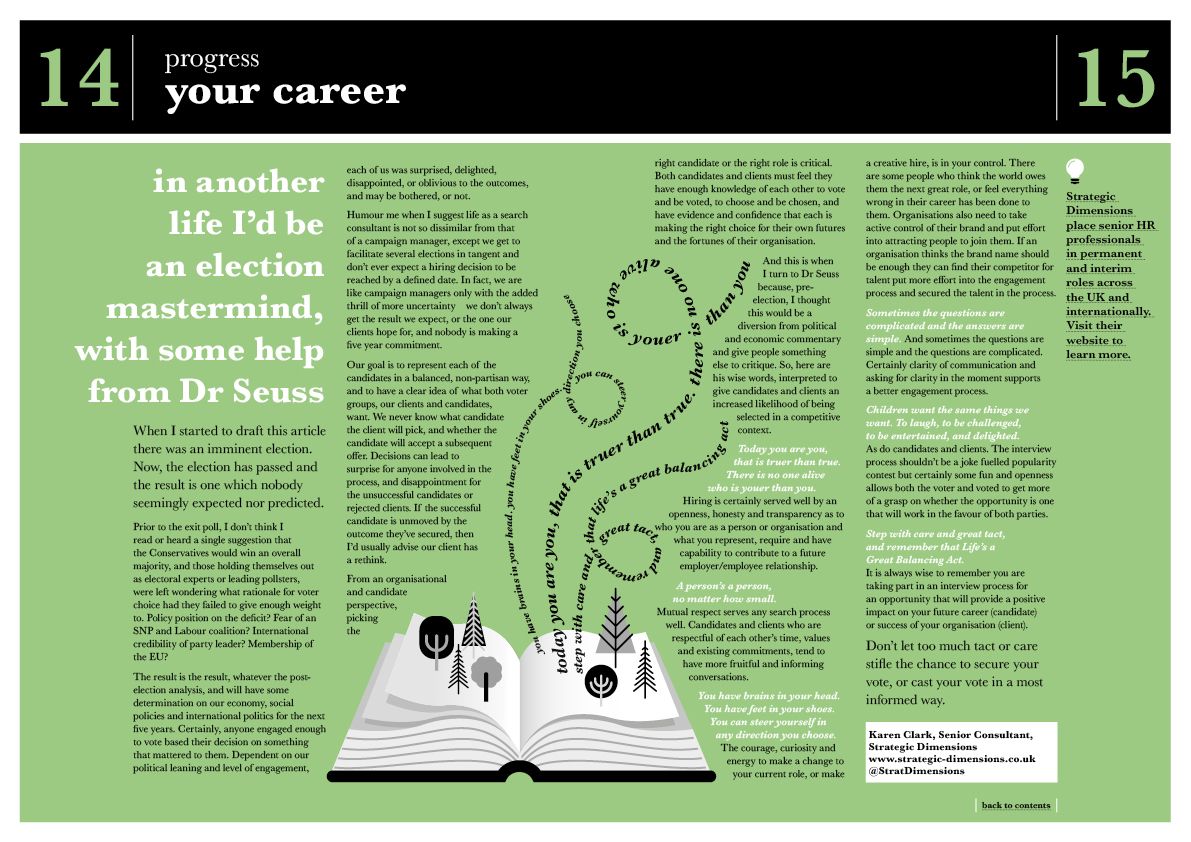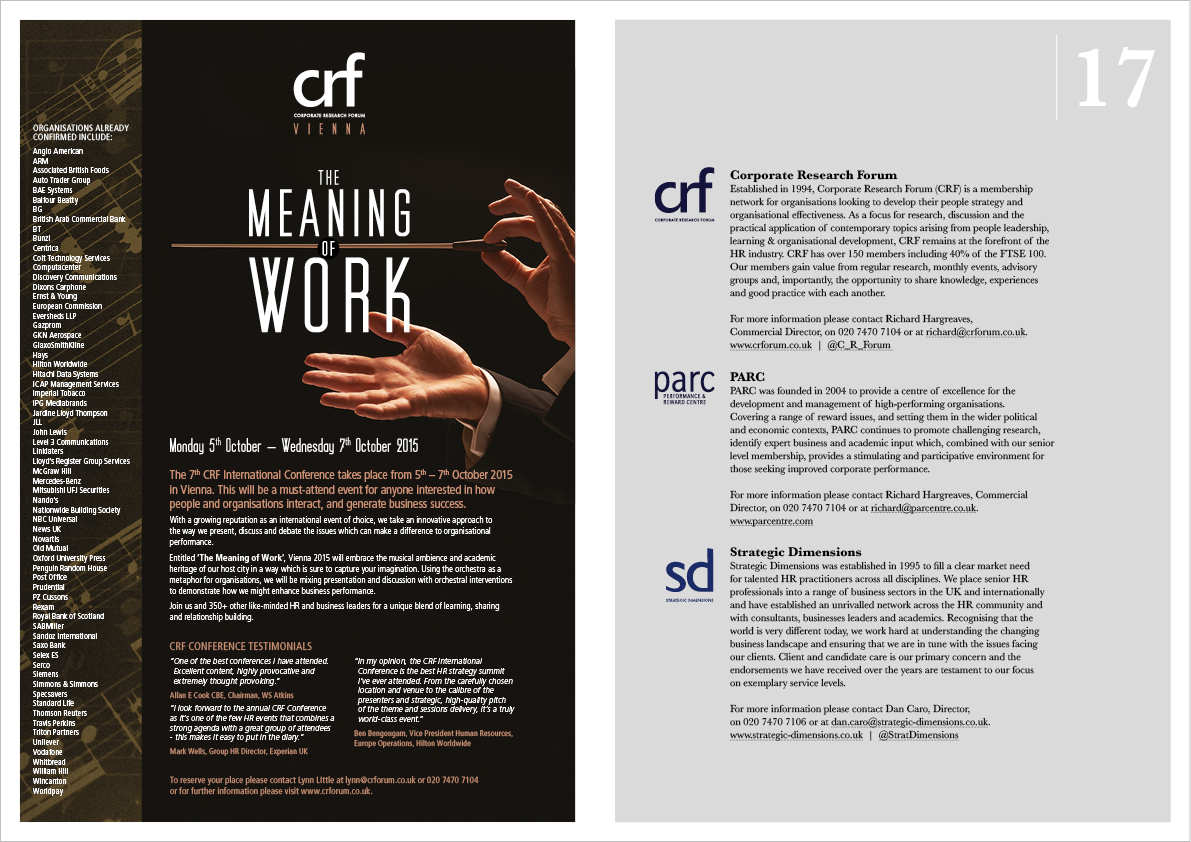 Issue 2: July 2014
View the interactive PDF here
Issue 1: January 2014
View the interactive PDF here
Progress
A new online magazine, commissioned by Corporate Research Forum (CRF), PARC and Strategic Dimensions.
CRF is the membership organisation of choice for senior HR executives wanting access to practical research and discussion of issues which matter in delivering outstanding organisational and personal performance.
Published annually, Progress includes contributions from renowned academics, economists, journalists and a best-selling author, organised into three sections: your organisation, your people, and your processes.
| Client: Corporate Research Forum
| Digital magazine